About the UBC
The United Brotherhood of Carpenters and Joiners of America (UBC) is one of North America's largest trades unions, with over a half-million members. With pride in our more than 135-year history, we lead the way in training, educating, and representing the next generation of skilled construction professionals. Learn more about UBC at
carpenters.org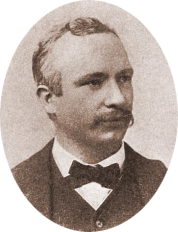 Founder of the UBC
Peter J. McGuire
July 6, 1852 – February 18, 1906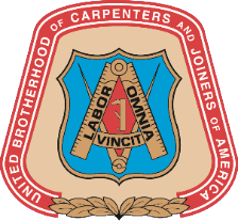 Originally designed by the old National Union of Carpenters in 1864, today's emblem was officially adopted in 1884 by the delegates at the United Brotherhood of Carpenter's Fourth General Convention. The UBC emblem serves as a symbol of the union's ideals.
While some of the tools depicted in the emblem are no longer common on job sites, all of the design elements and the values they represent remain vital to the Brotherhood:
Motto: Inscribed in Latin, "Labor Omnia Vincit." It means "Labor Conquers All Things."
Rule: Signifies the UBC's commitment to live by the Golden Rule: "Do unto others as you would have them do unto you."
Compass: Represents the union's commitment to the social, moral, and intellectual well-being of its members.
Jack plane: A tool emblematic of the trade.
Colors: Pale blue represents our ideas as pure, clean, and lofty as the skies. The dark red symbolizes the blood that flows through the veins of those whose labor is honorable.
Shield or base of the emblem: Indicates that those legally wearing the emblem are morally bound to safeguard and protect the interests of the organization and its members.
Similar elements and symbols appear on our union label, which is affixed to quality products made by UBC members.
The Carpenter
Whether it is with tools, technology or training, it is important for Union Carpenters to stay current so they can continue to be the best in the business. With that in mind THE CARPENTER HAS GONE ALL DIGITAL! As always, we include coverage of UBC councils, programs and members. But we've added interactive links to more photos, and video content. With an all-digital magazine, we use our resources well by saving printing and postage costs. We hope you enjoy the all-digital CARPENTER.

The label of the United Brotherhood of Carpenters and Joiners of American identifies products made by UBC members working under union conditions and protected by collective bargaining agreements.
The union label appears in one of three forms: a rubber stamp used to place an impression on millwork and manufactured material; a transfer or decal, either color or black-and-white, placed on finished products such as fixtures and furniture; or as an impression by a brass die on products such as boxes and flooring.