Steps to Unionize Your Workplace in Manitoba
Workers contact the union and meet with a union organizer (Lloyd Jacobson – 204-781-5657  — ljacobson@myparc.ca)
Workers sign cards applying for membership in the union and authorizing the union to represent them in negotiations with their employer.
Why Unionize?
Collective Bargaining – Contracts are bargained on our members behalf that have several stipulations regulating wages, safety and other valuable terms.
Access to Training – Our Members have access to all of the training available at our centers at no out of pocket cost. We will also sponsor you on your way to Journeyperson status through Apprenticeship Manitoba.
Advocacy – We strongly believe in a fair day's work for a fair day's pay, equal access to employment, and a balance between work and family.
Power in Numbers – Our strength comes from each of our members standing together to keep the standards that were fought for years ago.
We've Got Your Back – If one of our signatory contractors is not following our Collective Agreement, we will stand up for your rights.
International Organization – You can relocate anywhere in Canada or the U.S. and remain a member.​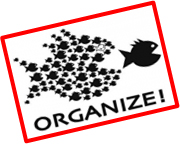 92% of union workers have job-related health coverage
On average, union employees make 30% higher wages than non-union employees
Union members are more likely to have guaranteed pensions